Chiropractic Care
During Pregnancy
Relieve pain and
encourage a healthy pregnancy
Pregnancy can be tough work. The numerous changes occurring in your body from conception to birth can cause quite a few aches and discomfort. Chiropractic care can address the stressors on your body and facilitate a healthy pregnancy and delivery.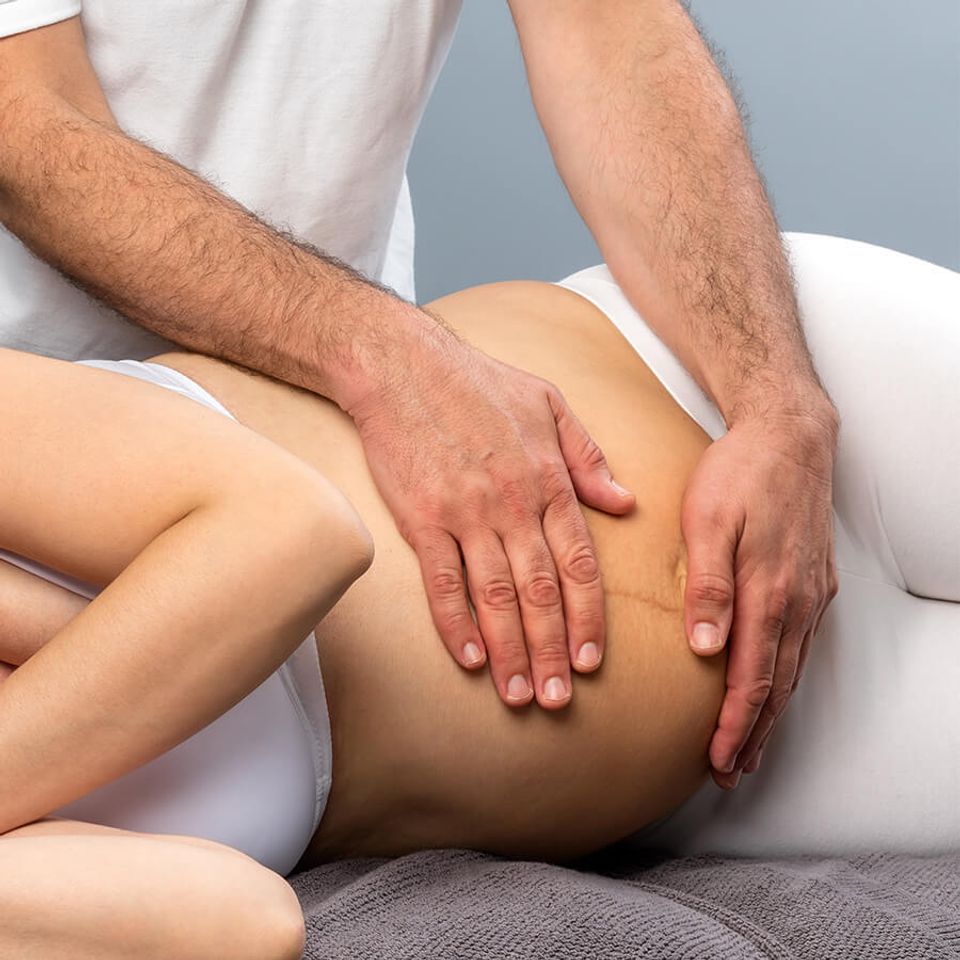 Relieve back, joint, and neck pain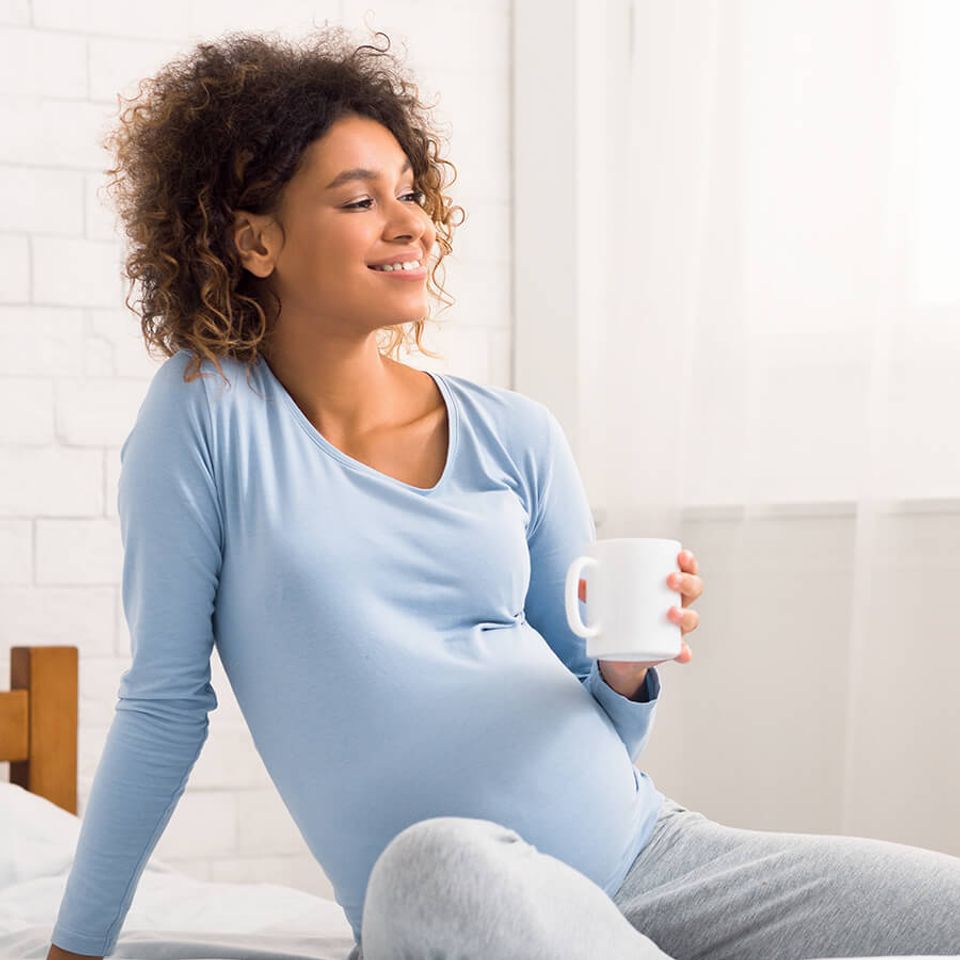 Reduce symptoms of nausea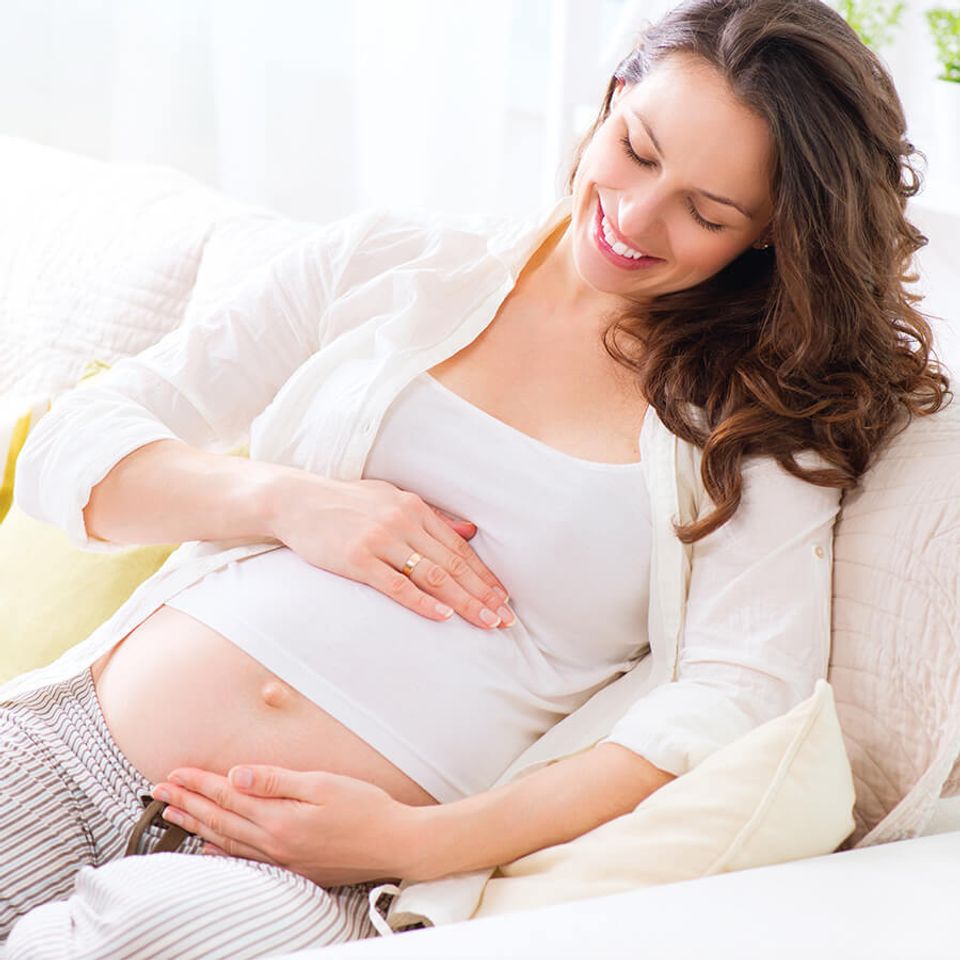 Encourage safe labor and delivery
Aches and pains during pregnancy
Studies have shown that body pain is common in pregnant women. In one 2018 sample, as many as 80% reported back pain, 70% reported low back pain, 33% reported hand-wrist discomfort, and 32% experienced hip pain (Source).

Many pregnant women experience low back pain, pelvic pain, leg pain, neck pain, headaches, and more during their pregnancy. The severity of this pain differs for each woman, but you should not expect to deal with severe pain or discomfort for the length of your pregnancy.

Chiropractors can alleviate much of this pain through a chiropractic adjustment. Encouraging a healthy nervous system relieves pain and can even reduce morning sickness. Chiropractors are also specially trained to ensure your baby is in the optimal
position for birth.
Is it safe to visit a chiropractor while pregnant?
Yes, it is safe and often recommended by other health care professionals. Doctors refer their patients to chiropractic treatment during pregnancy to help with aches and pains. Some chiropractors have so much experience working with pregnant women that they even choose to specialize as prenatal chiropractors with additional certifications.

Chiropractic treatment is especially beneficial to pregnant women because it is a medication-free treatment option. Many medications pose a risk to developing babies. Seeing a chiropractor helps expecting mothers find pain relief with peace of mind.

Potential benefits of chiropractic prenatal care include:
Pain relief for back, neck, or joints
Controlling symptoms of nausea
Reduced time of labor and delivery
Preventing the likelihood of cesarean delivery
Your chiropractor tailors a plan of care for each patient. We take into account any accommodations for pregnancy that should be made during your adjustment.
Chiropractic care and breech deliveries
Dr. Larry Webster, the founder of the International Chiropractic Pediatric Association, developed a chiropractic technique for pregnant women that is widely used today. It is a specific sacral adjustment that helps facilitate pelvic alignment and nervous system function.

The Webster technique encourages optimal fetal positioning and can reduce pregnancy discomforts like back pain, hip pain, sciatica, and heartburn. It can also make the pelvis more flexible and allow easier movement during labor.

During your pregnancy, chiropractors perform this adjustment to establish pelvic balance and optimize space for your baby. More space means the baby has room to move to the correct position, avoiding the crisis of a breech delivery or cesarean procedure.

The Webster technique has an 82% success rate of babies turning into the correct position when used by doctors of chiropractic (Source).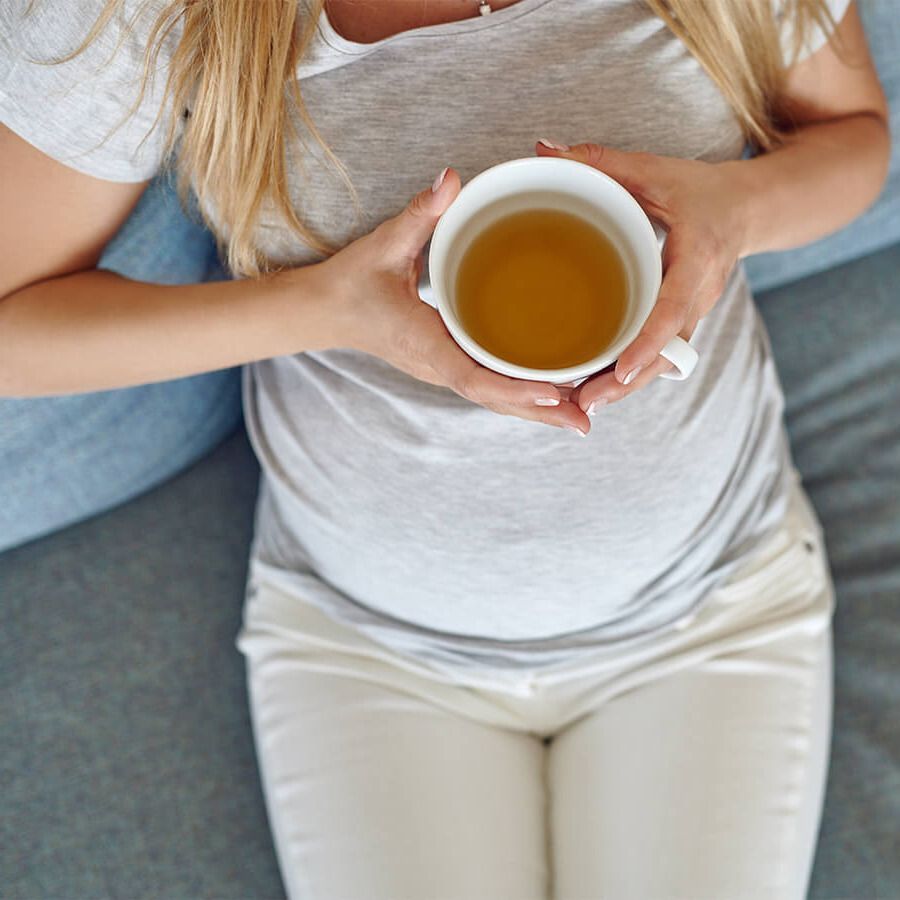 Nausea and
morning sickness
Nausea is the symptom most experienced and complained about by pregnant women. Up to 70 percent of expecting mothers experience morning sickness as an early sign of pregnancy, and many experience nausea throughout the first trimester of pregnancy (Source).

Chiropractic care can relieve pain in your back, but it also aligns your spine and helps improve overall nervous system function. As a result, your hormones can better balance and reduce the symptoms of morning sickness.

Other suggested methods of reducing morning sickness include:
Temporarily change the way you eat
Suck on a hard candy, specifically peppermint.
Eat crackers before getting out of bed
Keep rooms well ventilated or have a fan handy for fresh air
Sniff ginger or lemon to ease feelings of nausea
Use an essential oil diffuser, with scents of Lemongrass or Lavender.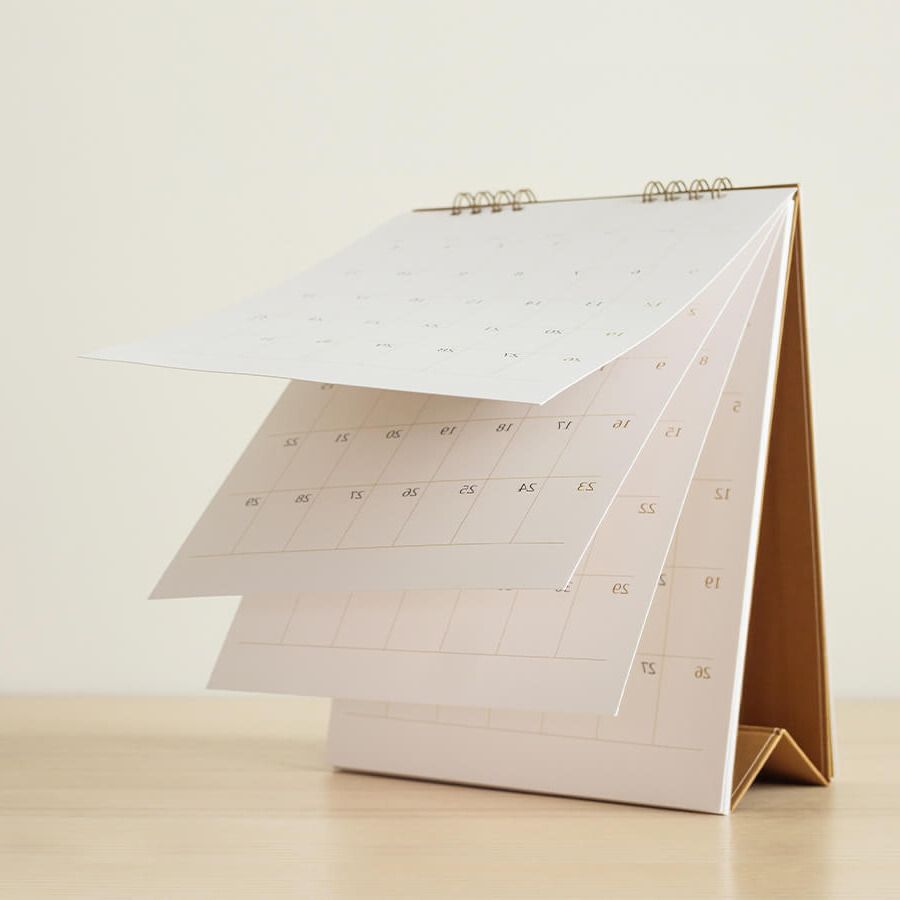 How often should I visit the chiropractor during my pregnancy?
During your first visit, we conduct a comprehensive exam and health history. From there, your doctor of chiropractic creates a treatment plan personalized to your health history and current needs. This could mean you visit the chiropractor once a week, or once a month.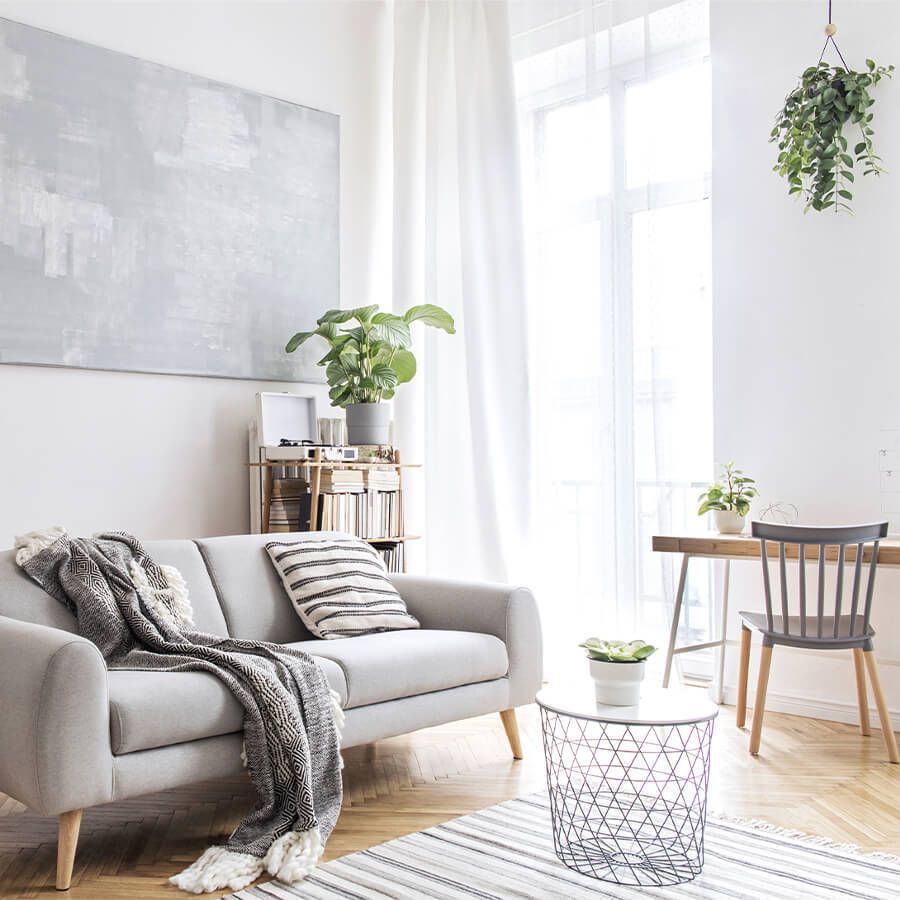 Are there ways to
reduce pain at home?
While there are some pains to be expected during pregnancy, you should still be able to find comfort and relief. There are some simple adjustments you can make at home to ease your back and joint pain.

Your chiropractor can provide specific recommendations suited to you.

Some examples include:
Exercise
Stretching, like Pregnancy Yoga
A maternity belt
Proper nutrition
Relieve pregnancy pains by
seeing a chiropractor